Hospice Care in the Skilled Nursing Facility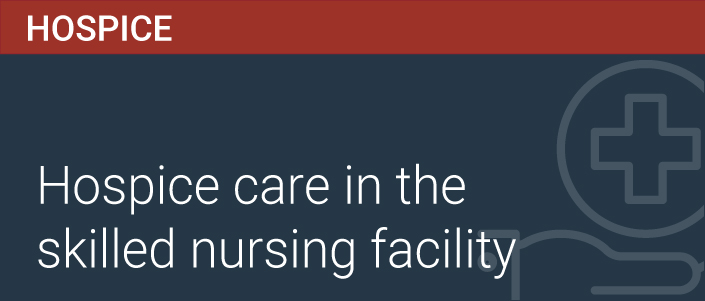 By the end of the presentation on Hospice Care in the Nursing Facility, you'll be able to define the scope of hospice services provided to residents, families and staff in this setting. You'll have an understanding of the guidelines and outline of regulations when partnering with facilities. You'll be able to differentiate between the responsibilities of the hospice and the facility staff while providing care for the resident who is terminally ill. And lastly, you'll be able to formulate an intergrated plan of care the hospice resident of a nursing facility. 
Catherine has 20+ years in home health and hospice settings as an RN with advancing levels of leadership, including start-up and growth of her own, very successful, hospice in Southeastern Louisiana. Her certification and specialty is in hospice operations, both clinical and financial, having received several awards and recognitions for management and operational efficiency and excellence through the years. She is a frequently requested educational presenter for state and local groups on hospice care and has extensive knowledge on clinical case management education. While working with Fazzi, Catherine consults in several areas, including, operational, educational, and compliance divisions.
The WellSky Learning Center requires an up-to-date web browser and supports the current versions of
Google Chrome
,
Mozilla Firefox
or
Microsoft EDGE
.
Internet Connection: 15mbs Download or Better
Exceptions in Pop-Up Blocker for https://learning.wellsky.com