Caring for Elderly Patients with Pain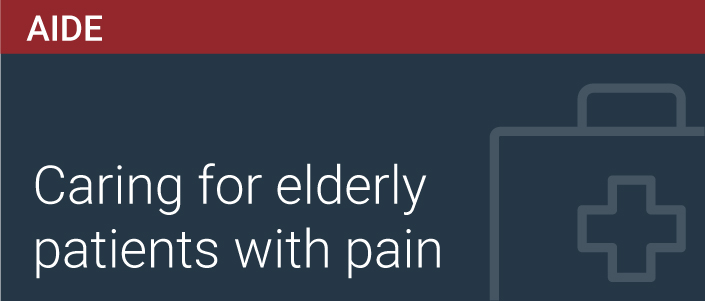 This session was created for home health aides but is applicable to anyone treating pain in a clinical setting. In this session, attendees will:
Learn the impact chronic pain can have on your patients and how to alleviate it.




Learn how to assess the pain your patient is experiencing and to treat it most effectively.




Learn both pharmacological and on-pharmacological approaches to treating pain.



Cheryl A. Pacella, DNP (C), HHCNS-BC, CPHQ, COS-C
Cheryl has been working 20+ years in the home care field, with focuses on Quality, Improvement, OASIS, Medicare Billing, ICD-9 Coding, and Staff Education. Previously, Cheryl has been a Clinical Nursing Instructor, a Home Care Specialist, and an Educator. Cheryl has been recognized as both an expert in Oasis Accuracy and a Home Health Care expert by Dr. Bob Fazzi.
The WellSky Learning Center requires an up-to-date web browser and supports the current versions of
Google Chrome
,
Mozilla Firefox
or
Microsoft EDGE
.
Internet Connection: 15mbs Download or Better
Exceptions in Pop-Up Blocker for https://learning.wellsky.com
Purchase one seat for each site using the course. Your agency will be provided one login to access the course with. For completion reporting, please view the seat version of the course. Following your purchase, access your training from your MyHome Dashboard in the Learning Center.