All About OASIS: Get Ready for 2020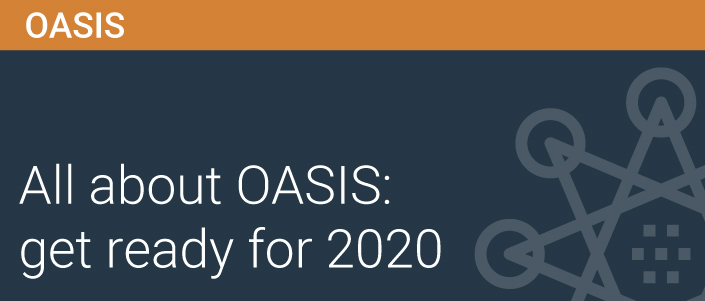 Are you ready for OASIS-D1 in 2020?  Did you know OASIS D-1 is effective on December 27th for some patients?
OASIS-D1, PDGM, and updated OASIS Q&As with major GG item guidance revisions are converging.  With so many changes it's no wonder agencies struggle to stay up to date. 
Fazzi audits and OASIS testing show us clinicians continue to struggle with the eight OASIS-D1 PDGM functional items.  Under PDGM, making an error on just one response could be the difference between a low, medium, or high functional impairment and appropriate reimbursement.   Auditors are ready to monitor OASIS responses, and supportive documentation for functional responses means payments are defensible.
Additionally, completing an Other Follow-Up OASIS  has been a Conditions of Participation requirement for years, yet most clinicians surveyed report they have not complete an Other Follow-Up OASIS in the past six months.  We'll discuss the importance of this OASIS to maintain compliance and ensure proper payment in the second 30-day payment period.
Join us for an All About OASIS training on December 11th from 1:00 - 2:00 p.m. EST when we'll cover essential points your staff need to be ready to transition into OASIS-D1 and have a successful start in PDGM!
$199 per site.  Includes live and recording.
The WellSky Learning Center requires an up-to-date web browser and supports the current versions of
Google Chrome
,
Mozilla Firefox
,
Microsoft EDGE
and
Internet Explorer 11
.
Internet Connection: 15mbs Download or Better
Exceptions in Pop-Up Blocker for https://academy.fazzi.com and https://learning.wellsky.com