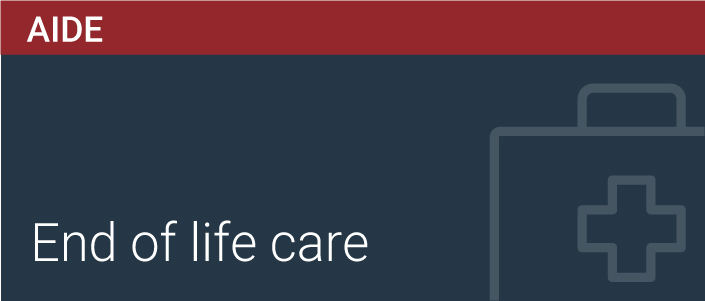 Attendees in this course will learn the fundamentals of end of life care. This will include signs of impending death, differences between DNR, Comfort Care, and MOLST, as well as how best to help a dying patient and their family. This session is 1 hour long and includes a post-test.
Cheryl A. Pacella, DNP (C), HHCNS-BC, CPHQ, COS-C
Cheryl has been working 20+ years in the home care field, with focuses on Quality, Improvement, OASIS, Medicare Billing, ICD-9 Coding, and Staff Education. Previously, Cheryl has been a Clinical Nursing Instructor, a Home Care Specialist, and an Educator. Cheryl has been recognized as both an expert in Oasis Accuracy and a Home Health Care expert by Dr. Bob Fazzi.
The WellSky Learning Center requires an up-to-date web browser and supports the current versions of
Google Chrome
,
Mozilla Firefox
or
Microsoft EDGE
.
Internet Connection: 15mbs Download or Better
Exceptions in Pop-Up Blocker for https://learning.wellsky.com
Purchase one seat for each user. Users will access the training via a unique login to our Fazzi Learning Center. They will each have access to the training for one year. Also included in the subscription is a manager login, which gives the manager access to the course, completion reports, and grade book. Following your purchase, click "Add Users to Account" to add your users to your agency's account, and then click "Enroll Users in Course" to enroll them in the education. Users will be sent automatic email notifications with their login information and enrollment status.