ICD-10-CM: Hospice Coding Challenges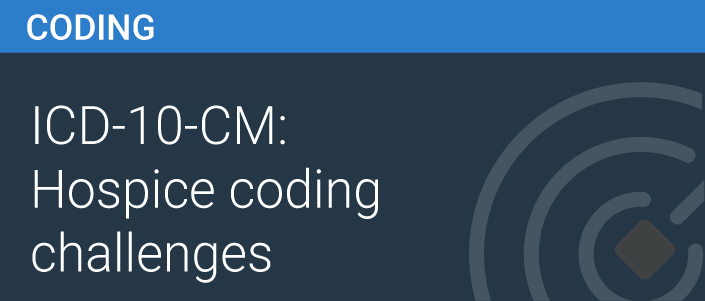 Join coding expert Lisa Woolery in this 4 hour long ICD-10 hospice training program. Attendees will learn how ICD-10-CM compares to ICD-9-CM, study changes chapter by chapter, and achieve a comprehensive understanding of new coding conventions and guidelines.
This training includes interactive practice exercises to reinforce understanding.
ICD-10-CM: Hospice Coding Challenges is sold per seat, meaning each user will need his/her own seat.
Lisa Woolery, RN, BSN, BCHH-C
Lisa is Fazzi's Director of Coding Quality and Education, and is also an AHIMA certified ICD-10-CM trainer. With over 15 years home health coding experience, Lisa brings a breadth of knowledge to her trainings. Lisa has had progressive experience in home health organizations for over 30 years and over sixteen years of experience in consulting such topics as strategic planning, organizational and operational design, workflow analysis, interim management and staff development. She has received a certificate for Home Care Coding Specialist-Diagnosis from the Board of Advanced Medical Coding and has made numerous presentations on Diagnostic Coding throughout the US.
The WellSky Learning Center requires an up-to-date web browser and supports the current versions of
Google Chrome
,
Mozilla Firefox
or
Microsoft EDGE
.
Internet Connection: 15mbs Download or Better
Exceptions in Pop-Up Blocker for https://learning.wellsky.com
Purchase one seat for each user. Users will access the training via a unique login to our Fazzi Learning Center. They will each have access to the training for one year. Also included in the subscription is a manager login, which gives the manager access to the course, completion reports, and grade book. Following your purchase, click "Add Users to Account" to add your users to your agency's account, and then click "Enroll Users in Course" to enroll them in the education. Users will be sent automatic email notifications with their login information and enrollment status.