ICD-10: Those Hard to Code Areas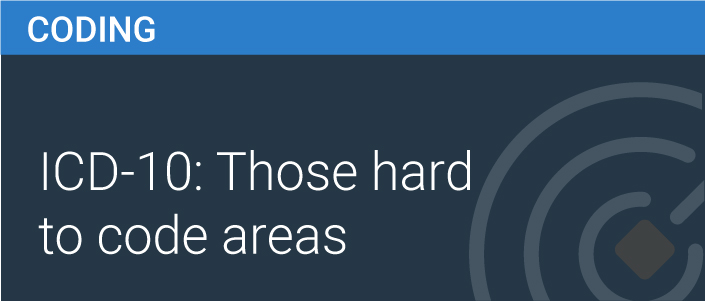 This course will take you through the common challenges of coding ICD-10, providing clarification on coding guidelines and demonstrating the correct way to code.

Claudia Baker, RN, BS, HCS-D
Claudia has spent 30+ years as RN with significant experience in various field and management roles in home health, hospice and private duty settings. She has significant experience in product development and support for clinical software related to each of these key community-based areas. Claudia has extensive on-site interaction and education at agency level, specifically related to workflow process and improvement. She provides web-based educational offerings to agency audiences, both large and small, paying specific attention to the individual needs of each learner and agency.
The WellSky Learning Center requires an up-to-date web browser and supports the current versions of
Google Chrome
,
Mozilla Firefox
or
Microsoft EDGE
.
Internet Connection: 15mbs Download or Better
Exceptions in Pop-Up Blocker for https://learning.wellsky.com
Purchase one seat for each user. Users will access the training via a unique login to our Fazzi Learning Center. They will each have access to the training for one year. Also included in the subscription is a manager login, which gives the manager access to the course, completion reports, and grade book.