Hospice Providers: What Your Future Holds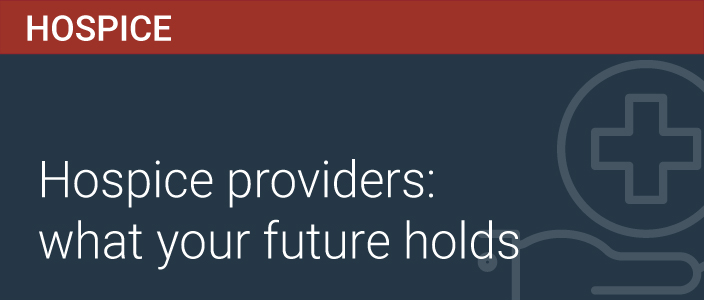 From outcomes and reporting, to proposed rules and regulations, the hospice industry is changing and will continue to do so throughout the next few years.
Join us in this recorded live webinar, as we discuss changes involving coding, reimbursement, and data collection quality; so that you can be informed and prepared for new hospice developments.
Gina Mazza, RN, BSN
Gina is a Partner and Director of Regulatory and Compliance Services at Fazzi Associates. She is a nursing executive with extensive industry experience, including over 10 years of experience in home care and hospice executive management roles. Gina is responsible for Fazzi's Compliance Division which includes OASIS audit, training and consulting.

Carla Braveman, RN, Med, CHCE
Carla is the Vice President for Home and Community Services at the Elliot Health System in Manchester NH. She is responsible for Home Health, Personal Services, Hospice and Palliative Care services. Carla is an RN with 30 years of experience in home health and hospice across the county. Prior to moving back to New Hampshire, she was the CEO of Big Bend Hospice is Tallahassee, Florida and served as the President of the Florida Hospice and Palliative Care Association. She is currently the Chair of the Hospice Association of America, on the National Association for Home Care and Hospice Board of Directors, and is the Chair of the New Hampshire Hospice and Palliative Care Organization.
The WellSky Learning Center requires an up-to-date web browser and supports the current versions of
Google Chrome
,
Mozilla Firefox
or
Microsoft EDGE
.
Internet Connection: 15mbs Download or Better
Exceptions in Pop-Up Blocker for https://learning.wellsky.com
Purchase one for each site using the course. Your agency will be provided one login to access the course with. For completion reporting, please view the seat version of the course. Following your purchase, access your training from your MyHome Dashboard in the Learning Center.