BCHH-C Certification Exam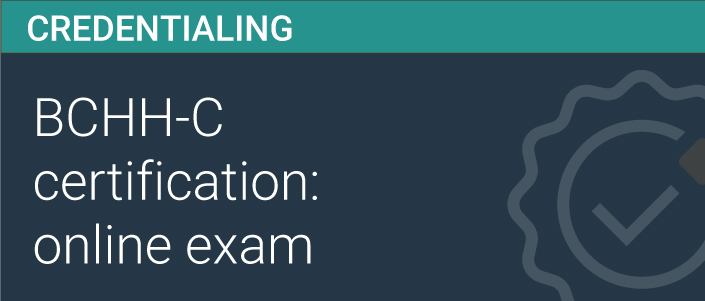 Purchase one seat of the BCHH-C Certification Exam to be take via an online proctor. Candidates who pass this exam will be certified in ICD-10-CM for 3 years. 
Exam Information

Domains covered: Health Information Documentation 5%, Diagnosis Coding 85%, Regulatory Compliance and Reimbursement 5%, Oasis 5%




Full Exam: 100 questions, 5 hours




Online proctored exam, delivered via WellSky Learning Center




There are no eligibility requirements for taking this exam. 
Our mission is to enhance the competency of home health and hospice professional staff coders. We do this by providing certification programs that respond to the unique skills needed by the home health and hospice professionals to improve patient care by promoting excellence in the home health and hospice industry. We do this through national programs that are recognized as the hallmark of quality. 
The WellSky Learning Center requires an up-to-date web browser and supports the current versions of
Google Chrome
,
Mozilla Firefox
or
Microsoft EDGE
.
Internet Connection: 15mbs Download or Better
Exceptions in Pop-Up Blocker for https://learning.wellsky.com
Purchase one seat to register for coding certification. WellSky will email you instructions to schedule your exam with our proctoring partner shortly after purchase.