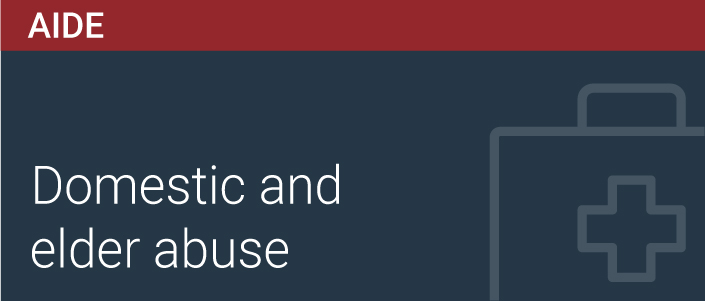 Join us for a session where we help participants define, recognize, and describe what domestic violence and elder abuse is, the signs and symptoms of abuse, and name strategies for intervention.  

Nancy has been a social worker for over 40 years. While starting her career providing direct service, the bulk of her work has been in management positions. She has worked with a variety of client populations, including developmental disabilities, domestic abuse and the elderly, although the last 20 years have been in health care, with the last 17 in hospice care. Nancy has been a presenter both at local as well as national conferences, including NASW Symposium, MA Hospice and Palliative Care Federation annual conferences, National Hospice and Palliative Care Organization (NHPCO) national conferences, Association for Death Education and Counseling (ADEC) national conference, etc. She served on the Bereavement Steering Committee of the NHPCO for several years as well and is a contributor to the Oxford Textbook of Palliative Social Work. She recently retired from her position as Director of Supportive Care Services with Seasons Hospice in MA.
The WellSky Learning Center requires an up-to-date web browser and supports the current versions of
Google Chrome
,
Mozilla Firefox
or
Microsoft EDGE
.
Internet Connection: 15mbs Download or Better
Exceptions in Pop-Up Blocker for https://learning.wellsky.com
Purchase 1 site to receive 50 seats for this training. Enroll your staff in the training for them to view the recordings, complete the post-tests, and download their certificates of completion.