Emergency Preparedness for Home Health Care Nurses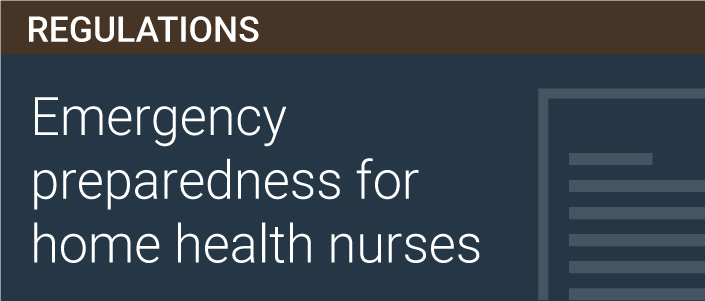 This course will describe the nurses's role in emergency situations which includes the planning, procedures, and requirements needed for providing patients will safe clinical care during and after an emergency.

Barbara is an experienced clinician, manager, trainer and health care consultant. She is a graduate of the Yale School of Nursing, She has a Certificate in Training and Development from Fairfield University and a Coaching Certification from the American Talent Development Association. Barbara was the 2013 winner of the Connecticut Association for HealthCare at Home's Judith A. Hriceniak Award for Excellence in Nursing Leadership.
Barbara has been a hospital nurse, an APRN, a training manager, a director of quality improvement and a clinical manager for a group of medical practices. She has also been a marketing director for a home health care agency and has managed operations for a private duty home care agency.
She has designed and taught seminars on process improvement, data analysis, management, motivational interviewing and team-building. Barbara frequently speaks on topics including the practical use of data to improve outcomes, motivational interviewing, health literacy, collaboration and care transitions and adapting to the new world of health care.

The WellSky Learning Center requires an up-to-date web browser and supports the current versions of
Google Chrome
,
Mozilla Firefox
or
Microsoft EDGE
.
Internet Connection: 15mbs Download or Better
Exceptions in Pop-Up Blocker for https://learning.wellsky.com