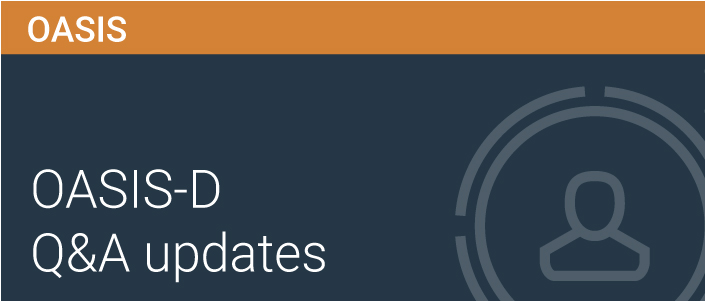 OASIS-D is upon us and it is already clear from our reviews that many of the new GG-Items are challenging clinicians.  We are seeing a high number of errors that could impact future risk adjustment calculation and agency compliance with process measure data.  
CMS has recently released Q&A that provides clarification related to errors that were not corrected in the final OASIS-D Guidance Manual.  This new information provides much needed guidance to help agencies better understand how to correctly respond to the OASIS Items. 
Join Anita Werner as she explains the new guidance and helps agencies determine how to work through areas where guidance isn't clear.  This critical 1.25 hour is a must for anyone completing the OASIS-D assessment.  
The WellSky Learning Center requires an up-to-date web browser and supports the current versions of
Google Chrome
,
Mozilla Firefox
or
Microsoft EDGE
.
Internet Connection: 15mbs Download or Better
Exceptions in Pop-Up Blocker for https://learning.wellsky.com