Supervision and Management Plus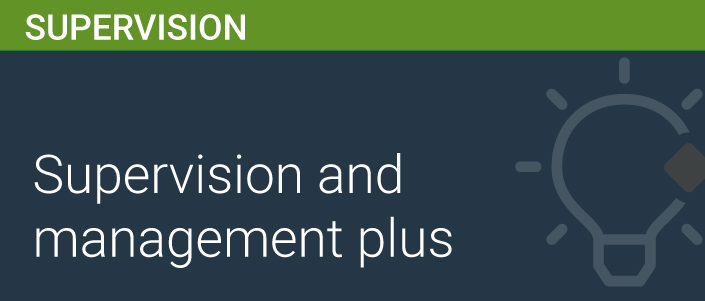 We're thrilled to announce the next offering of our extremely popular SupervisionPlus® 8-week online course, now with an advanced management track included in the program! 
Why have we developed this complete Supervisory and Management Training Program for Home Health and Hospice? Because front-line managers can have the single largest impact on your organization. A good (or bad) manager affects employee performance and satisfaction, productivity, efficiency, turnover, and the overall health of any organization. 
SupervisionPlus®
The SupervisionPlus® training is a practical, how-to-do-it training. Attendees will learn about the Functional Management Model, a state-of-the-art supervisory model featured in this training. Each attendee will leave the training having learned the fundamentals of supervision plushighly practical knowledge and skills needed to:
Assess the competency and functional level of each of their employees.
Increase motivation and commitment of employees.
Target improvement strategies for any employee who needs it.
Deal with their most challenging employees.
Effectively delegate responsibilities and more importantly hold their staff accountable.
Increase employee retention and engagement.
SupervisionPlus® is a training that will help build the skill, competence and confidence of those attending the program. They will leave this session excited and ready to use what they learned to improve their support and management of their employees and team.
Bonus Management Track
In our new bonus management track, we expand on our SupervisionPlus® course and review the important interpersonal skills needed to be a successful manager. Topics addressed include:  
Using motivational interviewing to improve employee morale and performance.
Building and running successful meetings with your team
Becoming a successful communicator.
Building strong listening skills
Using proven effective problem solving strategies.
This complete program gives managers the skills they need to successfully supervise and manage their staff for increased staff engagement. Those who complete both programs will be invited to attend our Home Health and Hospice Executive Quarterly Forum, which includes free quarterly webinars on key supervisory and management trends. 
The WellSky Learning Center requires an up-to-date web browser and supports the current versions of
Google Chrome
,
Mozilla Firefox
,
Microsoft EDGE
and
Internet Explorer 11
.
Internet Connection: 15mbs Download or Better
Exceptions in Pop-Up Blocker for https://academy.fazzi.com and https://learning.wellsky.com
As an online student, participants will participate in eight weekly course modules. Each module is guided by the course instructor and includes a combination of videos, handouts, activity sheets, group discussions, case scenarios, as well as live instruction. Students participate in a variety of activities, case scenarios, and readings as part of the weekly module segments.
Attendees are not required to participate at specific times and dates, but rather may complete the weekly modules at their convenience. Each weekly module takes approximately 30 minutes to complete. Any live bonus sessions conducted during the 8-week course will be recorded and posted for later viewing should attendees not be able to attend the live sessions.
$399.00
List Price: $449.00
You save: $50 (11%)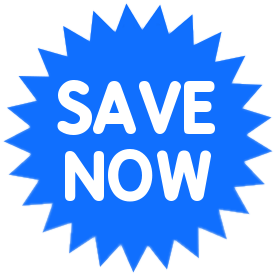 ---
Minimum quantity for "Supervision and Management Plus" is 1.
---
COURSE DETAILS AT A GLANCE:
---
10 hrs
---
Contact Hours: Nursing
---
Topics: Supervision and Management Training
---
Skill Level: Intermediate
---
COURSE START DATE:
---
April 29, 2019
---