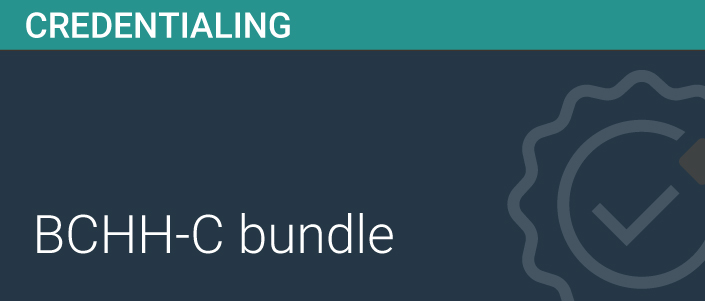 Please note, due to the COVID-19 Virus, Wellsky has closed their offices. This will impact shipping of any field guides. We thank you for your patience and understanding during this time. To check the status, please email us at learning@wellsky.com

Certifying your home health coding proficiency is an important step in your career as a home health coder. It's tangible validation of your education and expertise, empowering you to rise in your profession and demonstrate your leadership in the field.
WellSky's (formerly Fazzi's) BCHH-C Certification covers the four domains of coding competency — coding, regulatory, health information documentation, and OASIS. Through eight learning modules, our coding experts will use these domains to guide you through coding application in realistic home health scenarios.
Each interactive learning module features a combination of presentation videos, practice activities, and discussion with course colleagues. WellSky's affordable, comprehensive, and remote course is a convenient way to earn your certification.
With WellSky's BCHH-C bundle, you'll receive:
Access to gold-standard, online preparation lessons
A printed OASIS-D1 Field Guide
Access to a 100-question, online proctored certification examination
The WellSky Learning Center requires an up-to-date web browser and supports the current versions of
Google Chrome
,
Mozilla Firefox
,
Microsoft EDGE
and
Internet Explorer 11
.
Internet Connection: 15mbs Download or Better
Exceptions in Pop-Up Blocker for https://academy.fazzi.com and https://learning.wellsky.com