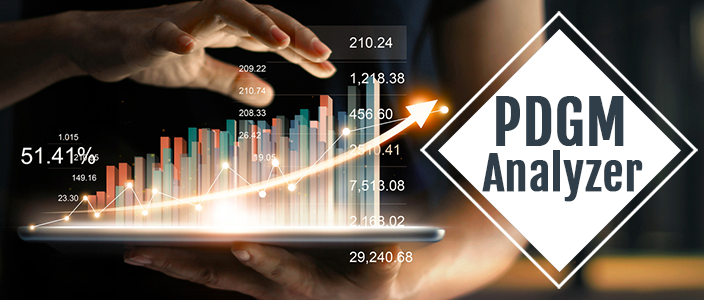 PDGM Financial Analyzer

Based on 2018 claims data, our PDGM Financial Analyzer gives you a comprehensive analysis of the projected financial impact of the Patient-Driven Groupings Model (PDGM) on your agency. 

With the Financial Analyzer you'll get detailed illustrations of your agency data - comparing the current Home Health Prospective Payment System (HHPPS) and the proposed PDGM model using 2018 claims data – including:
Primary diagnosis codes not tied to a clinical group and potential loss

Nursing/Therapy visit ratios for agency top 5 primary diagnoses
LUPA percentage of visits, payment, and LUPA payment by clinical group
Payment and cost by functional group, admission source, comorbidity

All provided with national and state benchmarks. 
Pricing:
1 to 5 CCNs: $599 per CCN
6 to 10: $499 per CCN
11 or more: Call 1-800-993-2994 for pricing


The WellSky Learning Center requires an up-to-date web browser and supports the current versions of
Google Chrome
,
Mozilla Firefox
,
Microsoft EDGE
and
Internet Explorer 11
.
Internet Connection: 15mbs Download or Better
Exceptions in Pop-Up Blocker for https://academy.fazzi.com and https://learning.wellsky.com