Spring 2021 OASIS Skills Test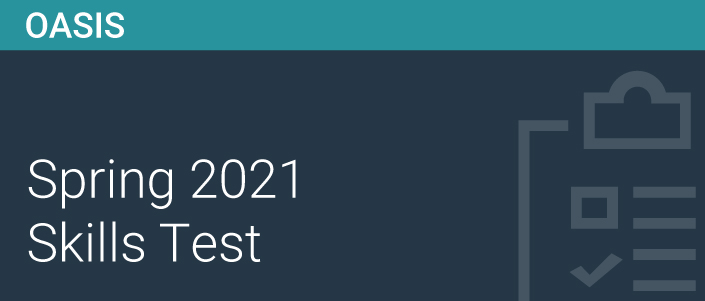 Developed by OASIS experts, the skills test provides a knowledge assessment of the OASIS Data Set by testing participants' understanding of item intent, applicability, and regulations, with a focus on high-impact items. Results from this 50-question test can be analyzed to highlight individual and agency-wide areas for improvement, focus areas for QAPI projects, opportunities for continued education, and staff engagement in agency initiatives. Track improvement over time by retesting with the Fall 2021 Skills Test!
The WellSky Learning Center requires an up-to-date web browser and supports the current versions of
Google Chrome
,
Mozilla Firefox
or
Microsoft EDGE
.
Internet Connection: 15mbs Download or Better
Exceptions in Pop-Up Blocker for https://learning.wellsky.com