Protect Your Back! Using Body Mechanics in the Home Care Setting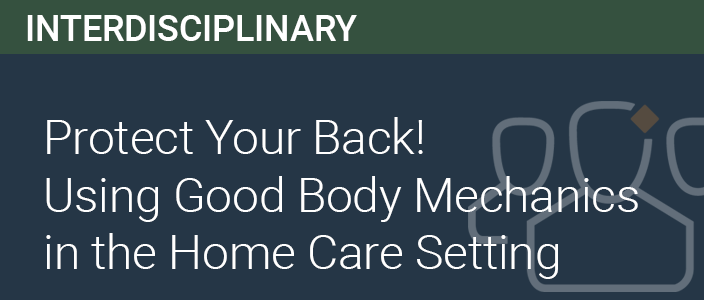 Join us for a session to discuss the importance of using good body mechanics during job related tasks as a healthcare professional. We will identify occupational risks and learn to apply the rules of body mechanics to home-based job duties. We will summarize on the job measures and lifestyle factors that can decrease your risk for suffering a back injury. 

The WellSky Learning Center requires an up-to-date web browser and supports the current versions of
Google Chrome
,
Mozilla Firefox
or
Microsoft EDGE
.
Internet Connection: 15mbs Download or Better
Exceptions in Pop-Up Blocker for https://learning.wellsky.com