Road Rules for Today's Home Health and Hospice for Case Management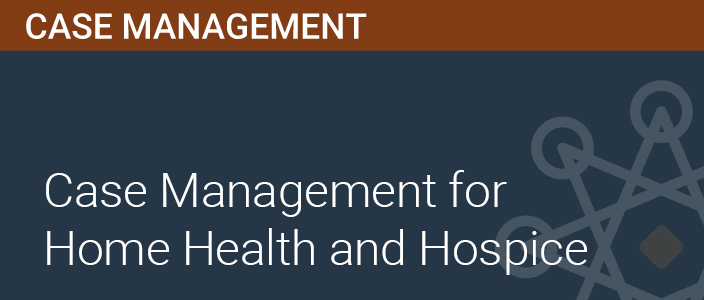 Road Rules for Today's Home Health and Hospice Case Management is a course designed to support, understand and meet the expectations of today's case management in home health and hospice. Providing clinicians with the ability to stack case management skills is a differentiator, building the clinicians' motivation, engagement and retention, all while driving better outcomes.  Road Rules trainings help clinicians meet today's challenges and build a strong foundation for practice in both home health and hospice.  This course has been approved for ANCC contact hours and will help prepare clinicians for the Certified Home Health Case Manager (CHHCM) and Certified Hospice Case Manager (CHCM) certification examinations.
Certification for a distinguished level of accomplishment in both home health & hospice: Certified Home Health Case Manager (CHHCM), Certified Hospice Case Manager (CHCM).
Upon completion of the course and passing the post-test (not the exam) this course will award 12.75 contact hours.
NOTE: Price includes the course and dual certification exam.
Due to the pandemic and in anticipation of the release of this renewed Case Management content, The WellSky Learning Center is offering a six month grace period for certificants who will be expiring or who have already expired. If you have questions related to enrollment or certification please email learning@wellsky.com with your inquiry.

Course Details:
Module 1: Context-Evolving Healthcare Delivery and Person-centered Care at Home, Driving Toward Quadruple Aim

Module 2: Case Management Defined - Driving Value in Home Health

Module 3: Part 1: KPI/KPB Equation

Module 3: Part 2: KPI/KPB Equation Continued

Module 4: Point of Care Documentation and Visit Tips

Module 5: Tech Advancing Advocacy - Telehealth, Virtual Visits and Analytics

Module 6 Part 1: Overview: Reimbursement and PDGM

Module 6 Part 2: OASIS for Advocates

Module 7 Part 1: General Overview Regulations

Module 7 Part 2: General Overview Regulations - Home Health

Module 8: Pulling It All Together - Care Planning

Video 1: Hospice Item Set - A Tool for Advocacy

Video 2: Levels of Care Symptom Management Care Planning

Video 3: CTI Eligibility/LCD's Identification of HH, Palliative, SNF, Community Patients

Video 4: Effective Communication and Professional Boundaries

Post-Test

Certification Exam
Cindy Campbell, MHA Healthcare Informatics, BSN, RN and Director Operational Consulting
Cindy Campbell is a nationally recognized leader, speaker and management consultant to the full continuum of healthcare at home. Cindy leads a team of executives who conduct organizational design, operational improvement and clinical model advancement for Home Health, Hospice, Palliative Care and Private Duty organizations throughout the United States. She holds a proven track record of improving clinical and financial outcomes while increasing employee engagement. Cindy directs Wellsky's Operational Consulting and the Wellsky Total Management System, teaching executives and managers functional management methodology, targeted to the continuum of care at home. Cindy is a passionate advocate for advancing practice through innovation, increasing the integration of technology into operations and clinical practice. Cindy is a past Board Member of the National Association for Homecare & Hospice, chaired the Pediatric Homecare & Hospice Association of America and sat on the American Telemedicine Association's Executive Committee-Homecare and Remote Monitoring Special Interest Group.

Catherine Dehlin, RN, BSN, CHPN, CHCM, COQS
Catherine has 20+ years in home health and hospice settings as an RN with advancing levels of leadership, including start-up and growth of her own, very successful, hospice in Southeastern Louisiana. Her certification and specialty is in hospice operations, both clinical and financial, having received several awards and recognitions for management and operational efficiency and excellence through the years. She is a frequently requested educational presenter for state and local groups on hospice care and has extensive knowledge on clinical case management education.
The WellSky Learning Center requires an up-to-date web browser and supports the current versions of
Google Chrome
,
Mozilla Firefox
or
Microsoft EDGE
.
Internet Connection: 15mbs Download or Better
Exceptions in Pop-Up Blocker for https://learning.wellsky.com
$299.25
List Price: $399.00
You save: $100 (25%)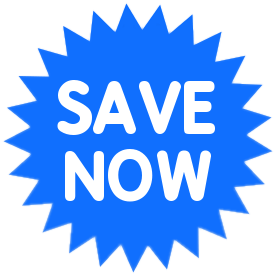 ---
Minimum quantity for "Road Rules for Today's Home Health and Hospice for Case Management" is 1.
---
COURSE DETAILS AT A GLANCE:
---
Contact Hours: Aide
---
Skill Level: Intermediate
---
Instructor Name : Cindy Campbell, MHA Healthcare Informatics, BSN, RN and Director Operational Consulting & Catherine Dehlin, RN, BSN, CHPN, CHCM, COQS
---