Recertification Exam - Hospice Case Management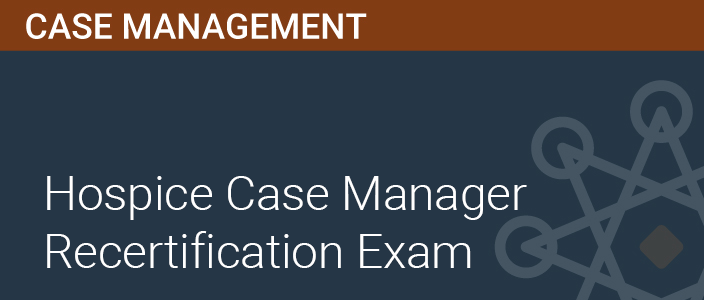 Developed, reviewed, beta tested and psychometrically analyzed by case management experts, the Certified Hospice Case Manager exams include an accurate and important measure of case management proficiency.  As part of the certification, certificate holders are entitled to our ongoing complimentary webinars on challenging areas.

This exam is completed online using an external online proctoring service.  Instructions will be emailed to all users after exam purchase. 
The WellSky Learning Center requires an up-to-date web browser and supports the current versions of
Google Chrome
,
Mozilla Firefox
or
Microsoft EDGE
.
Internet Connection: 15mbs Download or Better
Exceptions in Pop-Up Blocker for https://learning.wellsky.com